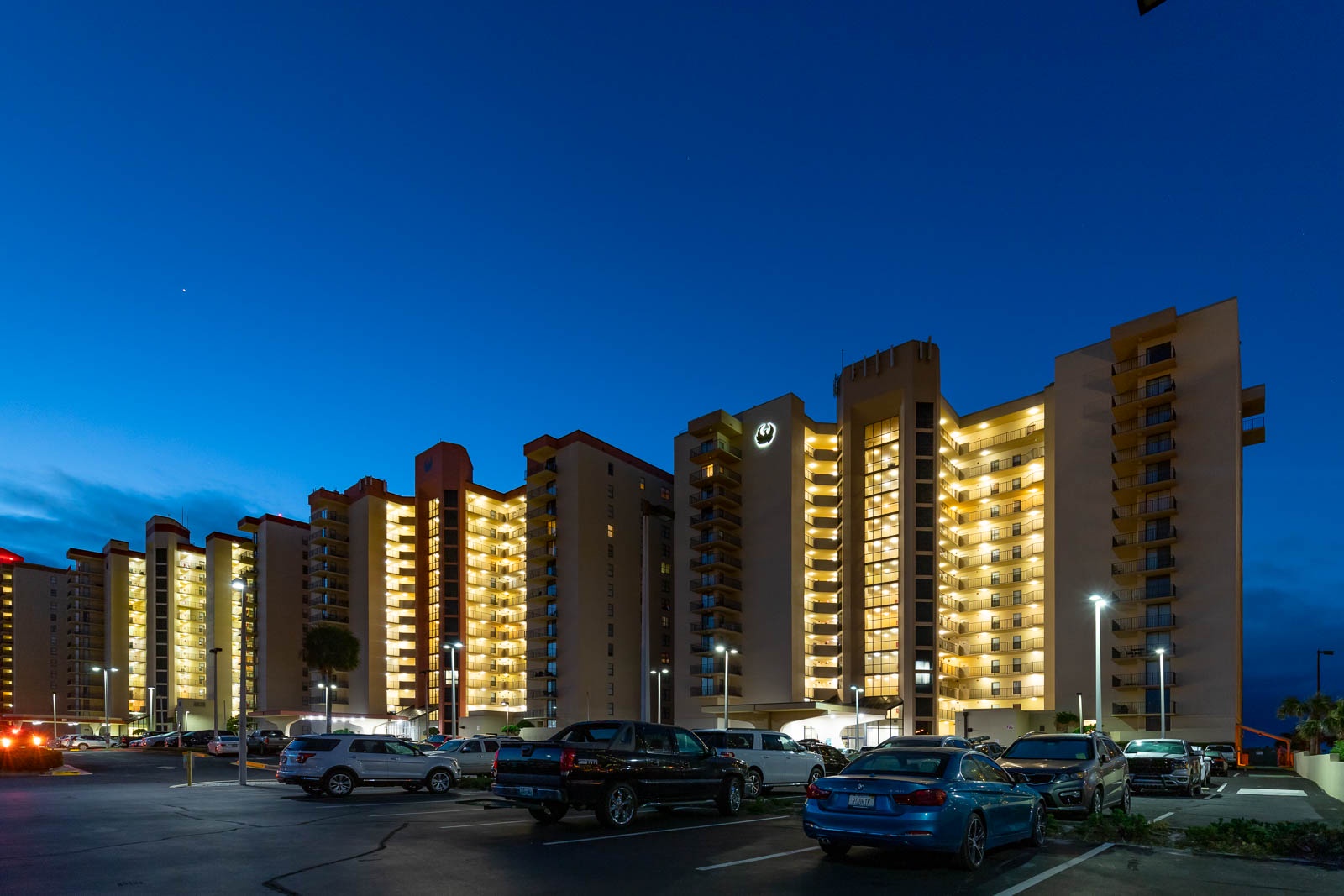 Approx 4.5 miles east of Hwy 59
Phoenix I
24132 Perdido Beach BlvdOrange Beach, AL 36561
The property that started it all, Phoenix I is the original! In 2018, the entire building received a complete update. Some of those improvements included energy-efficient, floor-to-ceiling windows and doors facing the Gulf-front balconies. Also, a new beach boardwalk, improved grilling area, updated lobby and lighted Phoenix symbol on North of building, making it easily recognizable!

Enjoy the amenities available at Phoenix I featuring hot tubs, saunas, indoor racquetball and lighted outdoor tennis courts. Sweat it out in the fitness room, have a picnic under the gazebo, and take a dip in the solar-heated outdoor pool, including a kiddie pool!

You can take in the sunset from your own balcony or watch the waves on the sand. You're only steps away from the edge of the water! Part of Phoenix I's appeal is its proximity to everything, including some of our most well-known and delicious seafood restaurants. Within walking distance are some local favorites!

Enjoy your Alabama Gulf Coast vacation at the authentic Phoenix I property. This decision will make the whole family ecstatic! Call us to make a reservation at one of our Orange Beach condos before its booked!

Wristbands will be issued to all guests upon check in. Wristbands are required to access the property and property amenities year round.
Recently Sold Units
MLS #: 333208
Phoenix I
24132 Perdido Beach Blvd # 1143, Orange Beach AL 36561
2 Beds | 2 Baths
MLS #: 329259
Phoenix I
24132 Perdido Beach Blvd # 1068, Orange Beach AL 36561
3 Beds | 2 Baths
MLS #: 325915
Phoenix I
24132 Perdido Beach Blvd # 1081, Orange Beach AL 36561
3 Beds | 2 Baths
MLS #: 309891
Phoenix I
24132 Perdido Beach Blvd # 1076, Orange Beach AL 36561
1 Beds | 1 Baths